企業や団体・個人様のパーティーやイベント、記念式典、厳かな偲ぶ会など、様々なシーンに必要な花々の演出を行います。それぞれシーンに沿った花々の選定や季節の花を活けて飾ることで、空間を一層引き立てるコーディネートをご提案します。レストランやイベント会場の空間だけではなく、花束やお祝い花などのオーダーもお引き受けしております。
We are also pleased to adorn all kinds of gatherings, which range from private celebratory parties to corporate gala banquets, from personal memorial events to official commemorative ceremonies.
In line with the spirit of each individual gathering and with careful consideration of the environments of the venue, our space design with well-chosen fresh flowers including seasonal blooms will set the mood perfect for the gathering and leave an unforgettable impression on every participant.
Last but not least, we are ready to create various types of bouquets and congratulations flowers in addition.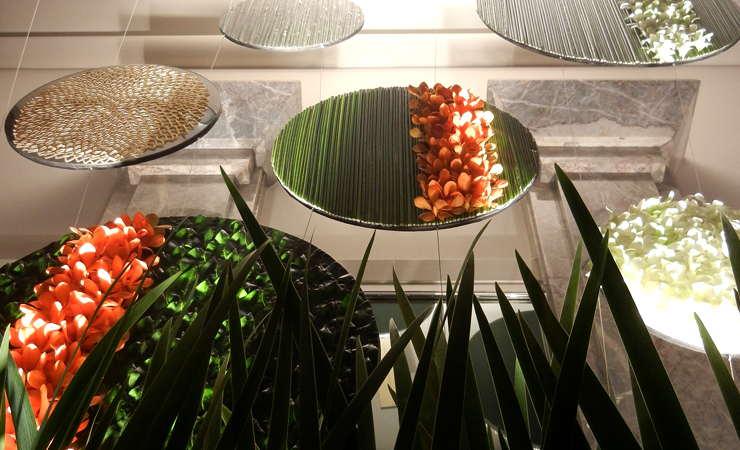 生花を用いた空間の装飾
花束アレンジメント
ウェルカムフラワー
つぼ花
スタンド花
法要、献花、祭壇装花
卓上フィギュア
フラワーオブジェ
Space Design Featuring Fresh Flowers
Bouquet Arrangements
Corsages and Boutonnieres
Tsubo-Bana (Big Jar Flower Arrangements)
Standing Sprays
Funeral Flowers, Sympathy Flowers, Floral Tributes, Alter Flowers
Table Decorations
Flower Accessories